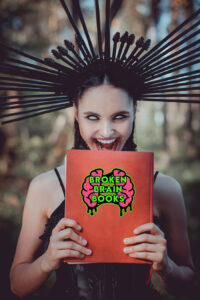 Broken Brain Books is now accepting submissions for novellas and novels. (40,000-60,000 words)
If you are looking for a partner in the publishing and marketing of your book, then we would be happy to speak with you about your manuscript. We are open to any genres but especially looking for dark/transgressive fiction, including horror, thriller, and dark fantasy.
We are a small company and only accepting a limited number of submissions. Submissions may close at any time.
Terms:
50% royalty share
No previously published books
Full manuscript must be complete
5 year exclusive contract
What you can expect from us:
Professional editing services
Professional cover art
Layout for print and ebook
Availability in stores worldwide
A dedicated partner in all aspects of your author journey
If you are interested in working with us, please send submissions to BrokenBrainBooks@gmail.com
In your email, please include: genre, title, total word count, synopsis of book, author bio
Attach Word document with the first three chapters. If we are interested, we will request the full manuscript.